On Friday the 22nd of June, the project partners will present the project's findings at a high-level roundtable with key stakeholders and discuss the implications for effective future policy on promoting energy efficiency in rented dwellings.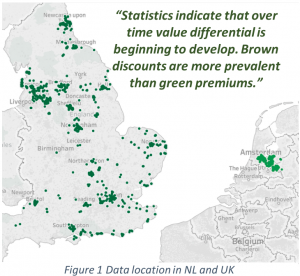 REVALUE has undertaken research into the business and case for energy retrofits in rented housing stock. The research, which also explores the link between retrofits and asset values has focused on social rented residential portfolios owned by registered housing providers in 4 European countries. The data gathered has been both quantitative (regression analysis) and qualitative (interviews, case studies and roundtables).
Hosted by the EMF-ECBC in Brussels, the roundtable will include representatives of UNEP FI, the European Commission, the European Parliament and TEGoVA. Four of the project partners will also be represented – RICS, Savills, Bax & Company and Maastricht University.
An event summary and an overview of the REVALUE project's key conclusions will be published following the event. For any questions about REVALUE, contact us.